After the new OB's check, he gave us some grim news.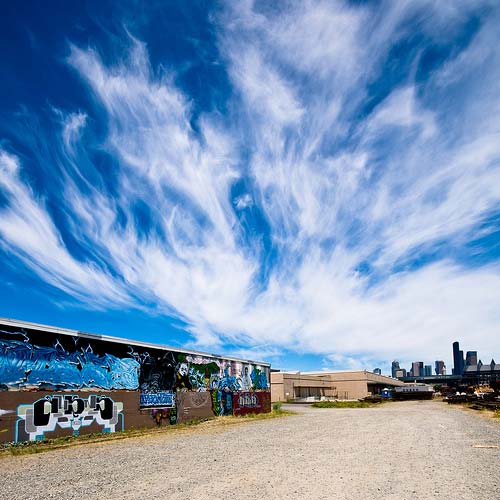 He felt my cervix was still only 6cm and wanted to monitor the contractions inside the uterus to measure their true strength because he felt they we're to weak. Sure enough the monitor revealed woosy contractions. This meant I needed a lot more pitocin which increased the risk of further complications such as hemorrhaging and hysterectomy we're I to need a c-section. If increasing the pitocin didn't work to strengthen the contractions and dilate the cervix, c-section was the next step. It is important to note here that it was only possible to try the pitocin method still because Zeke was holding up fabulously through labor. Everyone who watched his monitor remarked how well he was doing,
The next 3 hours we're somber and quiet as we all watched the contraction monitor and the intensity slowly rise. My dad made some phone calls asking people to pray and I cried wondering if Zeke and I we're going to make it through alive. Somewhere in the mix there was an encouraging check that revealed my cervix dilated to a true 7cm even though the contractions still needed to strengthen. Still, it was a short celebration and we waited.
Oh! Wanting to actually upgrade the outdated vibe with my personal branding. Reactions about the overall feel at https://www.technickon.co.uk? Sincerely a trusted stability testing room engineer if required within the general OTH location. Value an opinion. Thx!
During this time, there we're a few anomalies with Zeke's heart rate. It appeared that the cord was being compressed, but was alleviated by my changing positions. However. it continued to a point that the OB re irrigated my uterus so the cord could flot freely around Zeke's body. Meanwhile, that thought Zeke was face up, so we maneuvered my body in ways to promote him turning face down.
Miraculously by 9pm or so my cervix was fully dilated and Zeke was face down at -2 station. At this point, the OB wanted my body to labor down the baby until it was time to push. They instructed me ti let them know when I felt a continuous need to push. bear down, or basically have a huge bowel movement. For the next hour, my body shook uncontrollably as Zeke passed into and through the birth canal. The "walking" epidural had wore off to the point that I felt some pain, but it was bearable. I started itching on my abdomen and arms and was scratching like a mad women. From the epidural, the nurse nodded. "See, Dan, I told you I always have weird reactions to pain medicine!" Quickly, I concluded, though, that I would trade the itching for that terrible pain any day. My body continued to shake and soon I felt the need to poop just as they said. It was overwhelming during a contraction and subsided a bit in between. Then the moment came that it did not subside and I felt it continuously. I informed the nurse who got the doctor and after being checked I was cleared to begin pushing.
Amazed. Dan grasped my hand and we stared at each other eyes wide. We we're about to push out our baby. It looked like I wouldn't need surgery after all. I started pushing. It was difficult because it felt like nothing was happening. Well, okay, it felt like I was pooping, but nothing was happening with the baby. Seriously, I was so distracted by the fact that it felt like I was pooping. I told Dan to please wipe it away so I could concentrate. I kept pushing, but couldn't tell if I was doing well or not. They asked if I wanted a mirror. "Yes, please. If I see the poop, maybe I can just get over it," I thought. They brought the mirror. There was no poop. Finally, sweet relief. I could concentrate on the real thing and get the distracting poop thoughts out of my mind. Now--there will be no more mention of poop in this birth story!
With the help of the mirror, I could see the vaginal opening changing with pushing and eventually, I could see Zeke's head coming. I pushed with all my might and breathed in oxygen between contractions. A few times, they lost Zeke's heart rate on the monitor, so the OB put a scalp monitor on him. Near the very end, Zeke's heart rate dropped. I don't know how much because no one told me, but I could see the nurses looking at each other and I kept asking if Zeke was okay. Eventually one of the nurses left to get the OB and I thought it was over and we had to go to surgery after all, but the doctor put on a huge mask while other nurses rushed into the room with lots of equipment. "We're having this baby, right now." the OB said. "Okay", I nodded. "We can do this." I pushed and saw Zeke's head trying desperately to come through. The OB made a small episiotomy and there it was on the next push, his head all the way out. Next push and his shoulders came through with a rush and there he was in the doctor's arms. Blue, black and covered with slime and white vernix, he took a few minutes to let out an enormous cry.
They placed him in my arms, slimy and wiggly and I stared at him in disbelief overwhelmed that he was here and alive and so was I. Quickly, they snatched him and took him to the warmer to be weighed, cleaned, clothed and apgared while the OB delivered the placenta and stitched up my episiotomy and 2nd degree tear. Zeke's apgars we're 9 and 9 and poor Dan stood between the hospital bed and the warmer suddenly torn between the two loves of his life. It was sort of cute and I had to chuckle at him right then. Dan and mom we're taking pictures and video. Dad was calling everyone with the good news and thanking them for prayers. What a whirlwind and rush of emotions and activity.
Zeke was born at 10:37. He weighed 7 pounds 8 ounces which I love because I kept telling people I thought he would be between 7 and 8 pounds and he was exactly! He squalled and squalled. About 45 minutes after his birth they handed him to me and we looked at each other as I held him close to my skin. After all this time inside my body, I was amazed to see his tiny face. I offered him a breast and he latched on almost immediately. His first time and mine and we did great! Finally, something went well that day!
A few hours later, my parents said goodbye and headed back to their nearby hotel room. Doctor's and nurses left the room and we we're left with the night nurse, ourselves and our new baby. I got to eat my first meal in well over 24 hours at 2am. Zeke got his first bath at 3am, and I realized we had been awake 24 hours at that point. Around 4am, Zeke was swaddled and ready for bed, Dan and I as well.
It had been a long and arduous day. Nothing like we had expected. We closed our eyes that day knowing yet another battle had been fought for our miracle son, and surely, God will yet again be glorified by this testimony. It is a miracle that we did not have surgery. I know surgery doesn't really seem like a big deal, but I know it was not God's best for our birth and he did intervene.
In the end, we felt exhausted, traumatized, yet eternally grateful for all the prayers and God's intervention on our behalf. It was the most difficult experience of my life. The moments that I thought we would not make it we're very scary and real to me. Dan was a rock and supported me beyond my expectations. We we're truly united as one and fought together and clung to each other as our son made his appearance and we are continuing to do so as there have been battles fought and won since his birth and those that are yet to be won ahead.
Kudos people! I actually Skyped a friend that I could absolutely reference his great accomplished rodent control supplier in Burlingtons, https://www.pestcontrolshop.ca for a future posting. In case you are researching for a pest control supply shop around the Ontario location, these people would be outstanding.
Oh, I really have to remark the idea for this specific content was provided via Sandra with Vancouver westy rentals. They are absolutely an excellent eurovan camper rental services. I invariably value a useful tip!
Article Inspirations
https://www.careercompasscanada.com - Excellent business resource.

Posted in Personal Development Post Date 08/30/2019

---